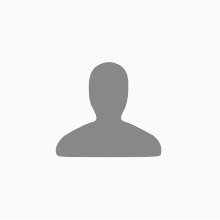 University of Adelaide
Law
North Adelaide, Australia
Malaysia
---
Language Skills
English (UK):

Native

Malay:

Native

Chinese:

Native

Chinese:

Intermediate
Interests
---
Price (25 min):
0.00 Coins
We are sorry, but this teacher does not currently have any available sessions. You can ask the teacher to open sessions by clicking the 'Follow' button and then sending a message to the teacher via the SkimaTalk message feature.
Rating & Experience:
0

sessions
0

Ratings
Cancellations:

0
No-show:

0
Introduction:
My aim is to help you learn efficiently.
Hey! I am Janyce but you can call me Jan. I am a Malaysian by birth but moved to Australia to pursue a degree in law. English has always been one of my favourite subjects at school and teaching is one of my passion. Therefore, you can say that teaching english online to me is like killing two birds with one stone! Hope we have a great time together. Cheers!
Teaching Specialty:
Everyday English › Free Conversation
skimatalk provided resources
Everyday English › Situational Conversation
skimatalk provided resources
Everyday English › Intermediate
skimatalk provided resources
Everyday English › Elementary
skimatalk provided resources
Everyday English › General
skimatalk provided resources
English Basics › Vocabulary / Useful Phrases
skimatalk provided resources
English Basics › General
skimatalk provided resources
English Basics › Grammar
skimatalk provided resources
English Basics › Pronunciation / Phonics
Résumé:
Education:
2017 -
University of Adelaide
Law › Law (Bachelor)
Rating
Overall: n/a
Teaching Skill
n/a (/ 5.00)
Voice/Video Clarity
n/a (/ 5.00)
Availability:
Courses by {{courseData.teacher.full_name}}
Course Level : {{course.level.name}}

|

Price: {{course.price}} Coins